Fun for kids and teens
Children and young people will create unforgettable moments during their time at the Krystal Grand Nuevo Vallarta. We have two fully supervised spaces designed with them in mind: Krystal Kamp and Adventure Friends Teens Club.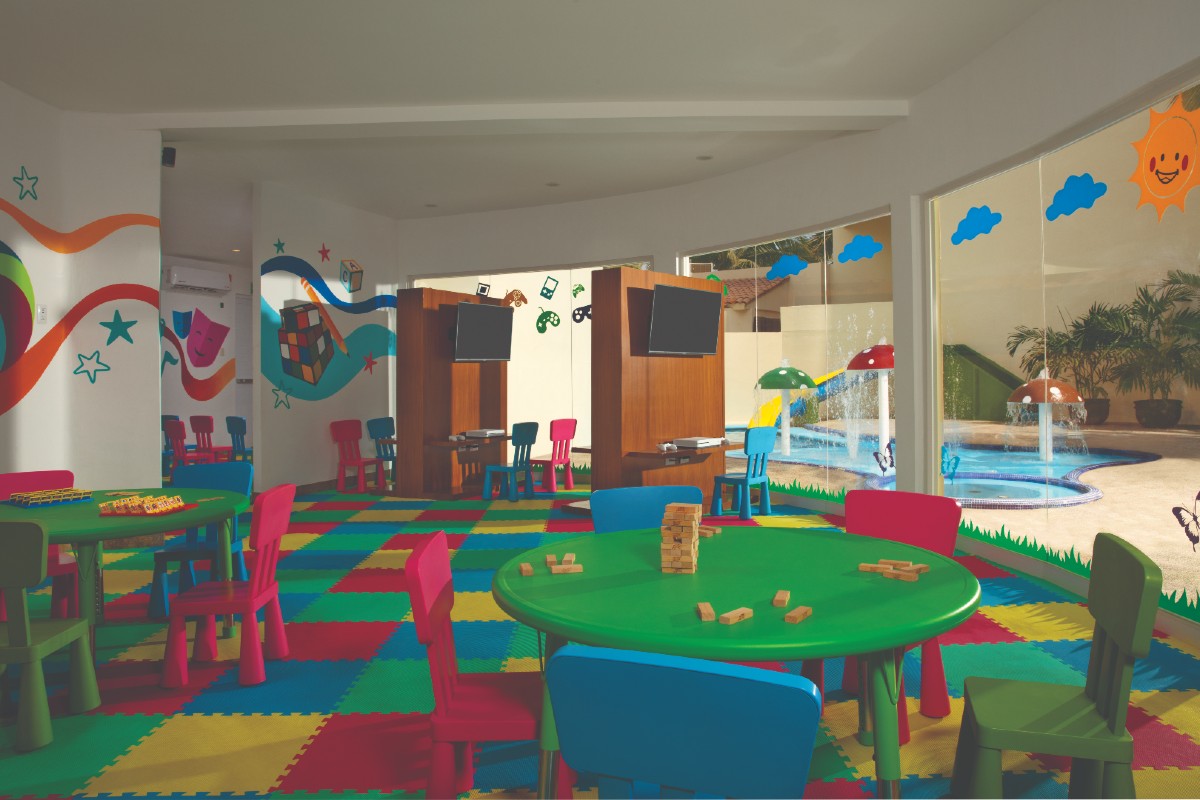 Krystal Kamp
Designed for children from 4 to 12 years old, Krystal Kamp is the ideal place for them to form incredible memories and find new passions. The little ones will enjoy:
Children's pool with slide
Arts and crafts
Computers with internet access
Video games
Movie Nights
Sandcastle competitions
Weekly adventure camp
Storytelling and music
Interior game room
Cellular phones for parental contact
Dinners for children
Schedule: 9:00 a.m. - 10:00 p.m.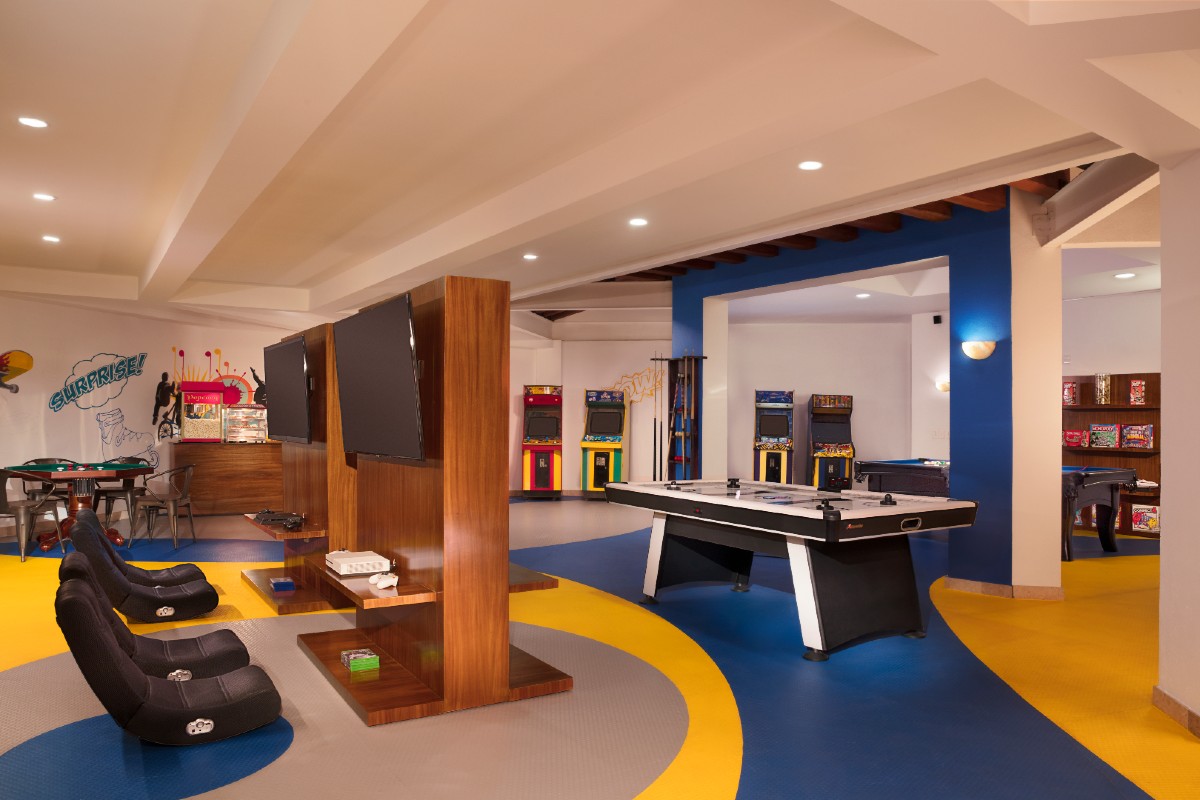 Adventures Friends Teens Club
Teenagers will have their own place to spend fun times in a perfect environment for them. Those between the ages of 13 and 17 can enjoy:
Video Games -Xbox 360, Wii, and PlayStation 3
Plasma TVs
Billiards, table hockey, soccer tables
Water activities
Internet center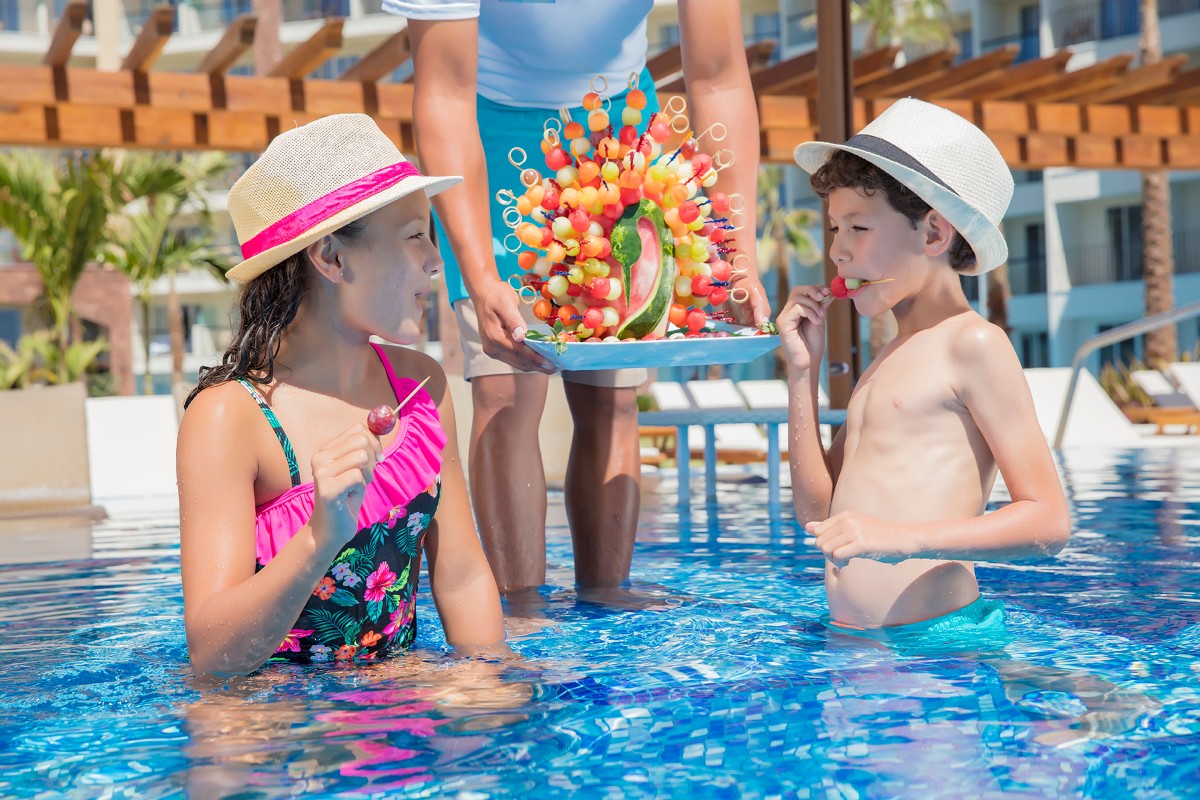 Babysitting service
If you need someone to look after your children for a few days during your stay, we offer in-room babysitting service for an additional charge.